Supply Chain Management & Logistics Certificate
Certificate Overview
This upper-level Supply Chain Management (SCM) certificate program prepares you for success in a growing industry. Our unique, online supply chain management certification is an excellent add-on to any degree, but pairs exceptionally well with a business major because most of the program's courses count toward your bachelor's degree.
Coursework in the certificate in supply chain management includes the study of management principles, supply chain logistics and operations management. You will also receive hands-on field experience in a management internship, which will bolster your resume.
With our online SCM certification, your supply chain management career outlook is promising. You could secure a position as a production operative, supervisor or manager.
Program Details
01/29/2024
Next Start Date
20
Total Certificate Credit Hours

Program Length
Finish in less than a year
$399
Cost Per Credit Hour

Certificate Requirements
Required Courses
MBE 301 - Principles of Management: A Project Approach
MBE 350 - Supply Chain Management and Logistics
MBE 360 - Operations Management
MBE 389 - Field Experience in Management (internship)
Choose one elective
MBE 306 - Business Law
MBE 333 - International Business
MBE 490 - Independent Study in Management
Career Outcomes
Your Supply Chain Management career outlook spans many industries, including business, manufacturing, travel, tourism and healthcare, among others.
Management

In supply chain management, you would oversee the sourcing and production of goods, materials and inventory. Your position would entail management of employees, quality of products and customer satisfaction. With your certificate in supply chain management, you could work as a planning manager, industry analyst or transportation director.
Logistics

In supply chain logistics, you would study and oversee the movement of goods and materials throughout a product's manufacturing process. You would optimize the process for timeliness and quality control while aiming to save money and materials. With your supply chain management certificate, you might work as a logistics manager or supply chain consultant.
Why VWU Online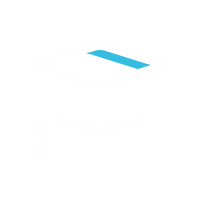 Successful Alumni
More than 90 percent of our alumni are working or in graduate school within 1 year of graduation.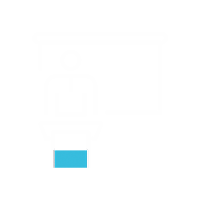 Highly Qualified Faculty
90 percent of our professors have attained the highest degree in their fields.
Military-Friendly
Virginia Wesleyan University is a Yellow Ribbon school, and we have a dedicated Veterans Service Team.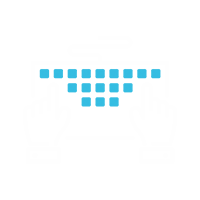 Streamlined Admission
Admission decisions are made on the basis of a review of the applicant's undergraduate transcript. No SAT, ACT, or GMAT required!
How to Apply
Admission Requirements
To be considered for admission to an online certificate program at Virginia Wesleyan University, students must:
Complete our online application.
Applicants who have not yet completed 12 semester hours of college work must submit an official high school transcript and SAT or ACT score, and official transcripts from all colleges and universities previously attended. Applicants who do have not SAT or ACT scores may be admitted based on an evaluation of high school coursework. Applicants who did not complete high school may be admitted based on GED test results.
Applicants who have successfully completed 12 semester hours of college work must submit official college transcripts from all institutions previously attended. Generally, individuals transferring to Virginia Wesleyan must present a cumulative GPA of 2.0 or higher.
An Associates Degree in Business from a regionally accredited college or university, or 60 credit hours to include Accounting I, Accounting II, Macroeconomics, Microeconomics, and Statistics (or Precalculus) are required for admission into this certificate program. Contact the Office of Enrollment Services for additional information.
Financial Aid
There may be financial aid options available to you when you apply for an online program at Virginia Wesleyan University.
Dive into Digital Learning!