Bachelor of Arts in Psychology
Degree Overview
Earning your psychology degree online can prepare you for diverse career paths and graduate study. Virginia Wesleyan University's online Bachelor of Arts in Psychology focuses on the science of psychology to develop skills for a variety of professional and academic contexts.
With our comprehensive curriculum, you will complete hands-on research projects. Course topics include cross-cultural psychology, lifespan development, clinical neuropsychology, ethics and more. You will use critical thinking to address real-world ethical and professional issues and interpret data to inform your decision-making.
Instructors in the psychology degree online program have dedicated their careers to teaching the science of psychology and they bring relevant field experience to the online classroom. They are experts in body image, gender studies, cognitive psychology and developmental psychology.
Whether you want to earn an online degree in psychology for careers in fields like human resources and human services or are looking to build a strong foundation of knowledge for continued education in counseling or clinical psychology, a degree from Virginia Wesleyan Online empowers you for success.
Program Details
01/29/2024
Next Start Date
128
Total Degree Credit Hours

Program Length
Finish in as little as 12 months
$399
Cost Per Credit Hour

44
Major Credit Hours
Course Information
General Education is the component of the degree that all students share. The requirements include both a scholarly core experience and a broad array of courses from across the university. The core provides students a common sequence of courses that form a foundation for their education and that will serve them throughout their lives. The breadth requirement ensures a well-rounded education.
The major is a component of the degree that a student chooses: a major requires students to take a deep dive into the complexities of knowledge within a particular area of inquiry and to understand the methods and tenets of a discipline or interdisciplinary field. A major consists of a guided program that builds from gateway or intermediate courses to at least five advanced courses.
PSY 101 - Introduction to Psychology I (4)
PSY 102 - Introduction to Psychology II (4)
PSY 202 - Critical Thinking in Psychology (4)
Select one of the following: (PSY 205 or PSY 373)
PSY 205 - Lifespan Development in Psychology (4)
PSY 373 - Child Development (4)
Select one of the following: (PSY 321 or PSY 350)
PSY 321 - Industrial/Organizational Psychology (4)
PSY 350 - Psychology and the Law (4)
Select one of the following: (PSY 313 or PSY 388)
PSY 313 - Clinical Neuropsychology (4)
PSY 388 - Cognition (4)
Select one of the following: (PSY 362 or PSY 477)
PSY 362 - Theories of Motivation (4)
PSY 477 - History and Systems of Modern Psychology (4)
PSY 351 - Psychology of Gender (4)
PSY 495 - Ethics & Professional Issues (4)
Two additional PSY courses at the 300/400 level (8)
Career Outcomes
Marketing and Advertising

Studying psychology will give you valuable insight into human behavior and motivation. You can use this knowledge in marketing and advertising roles to understand the consumer.

Human Resources

When you complete VWU's psychology degree online, you will have organizational and industrial psychology knowledge you can apply as an HR generalist or specialist.

Human Services

The skills and experience you gain in this program will help you meet client needs and improve the quality of life for many populations.
Counseling

VWU's online degree in psychology is a great foundation for a future career as a counseling psychologist. You can also pursue jobs in substance abuse counseling or school counseling.

Advocacy

Becoming an advocate is a rewarding career path available to psychology graduates. You can specialize in victim advocacy, child advocacy, health advocacy and more.
Why VWU Online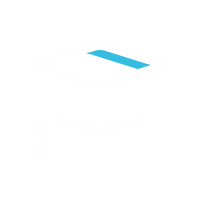 Successful Alumni
More than 90 percent of our alumni are working or in graduate school within 1 year of graduation.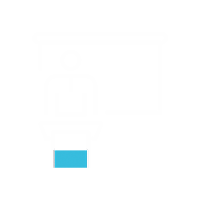 Highly Qualified Faculty
90 percent of our professors have attained the highest degree in their fields.
Military-Friendly
Virginia Wesleyan University is a Yellow Ribbon school, and we have a dedicated Veterans Service Team.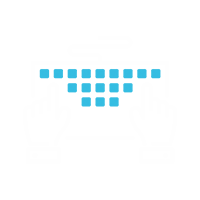 Streamlined Admission
Admission decisions are made on the basis of a review of the applicant's undergraduate transcript. No SAT, ACT, or GMAT required!
How to Apply
Admission Requirements
Complete our online application.
Applicants who have not yet completed 12 semester hours of college work must submit an official high school transcript and SAT/ACT score, and an official college transcript from all colleges and universities previously attended. Applicants who have not taken an SAT or ACT may be admitted on the basis of an evaluation of high school coursework. Applicants who are not high school graduates may be admitted on the basis of GED test results.
Applicants who have successfully completed 12 or more semester hours of college work must submit official college transcripts from all institutions previously attended. Generally, individuals transferring to Virginia Wesleyan must present a cumulative GPA of 2.0 or higher.
Financial Aid
There may be financial aid options available to you when you apply for an online program at Virginia Wesleyan University.
Dive into Digital Learning!