Master of Environmental Studies
Degree Overview
Between ongoing environmental challenges — growing pollution, waste, and CO2 emissions and their related impacts on the population — and the adoption of sustainability and resilience practices by governments, organizations, and businesses, the demand for skilled environmental professionals across all sectors is growing exponentially.
Are you in the environment or sustainability field and want to raise your game in fighting the global impacts of waste, improving resilience in the face of climate change, protecting ecosystems and natural resources, working with communities to protect their health and environment, or having a direct impact on our environment in other ways? The online Master of Environmental Studies (MEnv) from Virginia Wesleyan University offers you the opportunity to pursue your passion and take your career to the next level.
Combining a rigorous academic foundation in environmental studies with coursework that develops practical, real-world skills in the field, the program helps environmental professionals gain the key skills, experiences, and credentials to advance in their careers.
The curriculum features core classes about environmental problem-solving, environmental policy, sustainability assessment, resilience planning, and the emerging field of environmental justice as well as coursework in climate change, water resources management, and business. Throughout the program, you will hone your skills in ethical reasoning, integrative and applied learning, project development, and professional communication.
In the final two courses of the program, you will propose and implement a capstone project — which can be an internship or can include work done for an environmental employer — that integrates your learning and career interests into your own community.
In addition to faculty, active environmental practitioners serve as guest instructors, providing mentoring and networking opportunities across a range of environmental fields.
As an online student, you'll receive the quality curriculum Virginia Wesleyan University is known for, plus the flexibility to learn at your pace as you complete your degree in as little as 16 months.
Program Details
01/29/2024
Next Start Date
30
Total Degree Credit Hours

Program Length
2 years or less
$499
Cost Per Credit Hour

30
Major Credit Hours
Course Information
The online Master of Environmental Studies degree program requires the completion of 10 courses at three credit hours each.
Core Courses:
ENVS 505 - Environmental Problems & Solutions
ENVS 515 - Environmental Policy, Law, & Permitting
ENVS 525 - Sustainability Assessment & Measurement
ENVS 535 - Ethics, Justice, and the Environment
MBE 520 - Ethical Management in a Global Environment
ENVS 545 - Climate Change & Resilience
ENVS 555 - Water Resources Management
ENVS 565 - Communication for Environmental Professionals
ENVS 675 - Professional Environmental Capstone
Elective Courses:
MBE 561 - Applied Leadership Theory
MBE 570 - Organizational Psychology & Behavior
MBE 581 - Negotiations
Career Outcomes
Environmental Specialists

Environmental specialists use the principles of hydrology, soil science, biology, and chemistry to develop solutions to environmental problems.

Sustainability Analyst

Sustainability analysts use a variety of research methods to analyze, report, and provide recommendations for government or corporate sustainability projects and programs.
Environmental Advocate and Outreach Specialist

Environmental advocates and outreach specialists are employed by businesses, municipalities, and nonprofits in providing outreach to the public, lawmakers, and grant-funding organizations.
Why VWU Online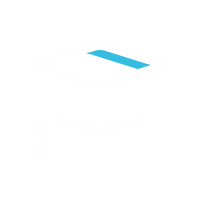 Successful Alumni
More than 90 percent of our alumni are working or in graduate school within 1 year of graduation.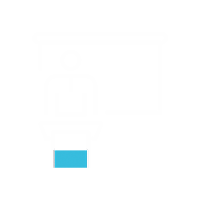 Highly Qualified Faculty
90 percent of our professors have attained the highest degree in their fields.
Military-Friendly
Virginia Wesleyan University is a Yellow Ribbon school, and we have a dedicated Veterans Service Team.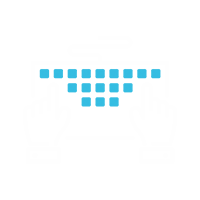 Streamlined Admission
Admission decisions are made on the basis of a review of the applicant's undergraduate transcript. No SAT, ACT, or GMAT required!
How to Apply
Admission Requirements
To be considered for admission to the online Master of Environmental Studies program at Virginia Wesleyan University, students must:
Complete our online application.
Provide official academic transcripts from all regionally accredited colleges and universities previously attended. If more than one institution has been attended, the cumulative GPA for all coursework attempted must be 2.7 or higher. In addition, the GPA earned at the institution at which the bachelor's degree was awarded must be 2.7 or higher. (The department strongly recommends that applicants have previously taken a statistics course, upper-level courses in the natural sciences, and a business or economics class. Students who have not taken an undergraduate statistics class may wish to do so before taking the ENVS 525 course.)
Have a bachelor's degree (or one anticipated before starting the program).
Financial Aid
There may be financial aid options available to you when you apply for an online program at Virginia Wesleyan University.
Dive into Digital Learning!