Master of Education in Teacher Leadership
Degree Overview
The need for new education professionals is on the rise in the United States. According to the Bureau of Labor Statistics, the education field is expected to expand by 5 percent through 2029. At this rate, more than 441,000 new positions for education professionals and leaders will be created by the end of the decade.
Answer the call for new educational leadership with the online Master of Education in Teacher Leadership program from Virginia Wesleyan University. With a reputation for outstanding academic programs available on campus, Virginia Wesleyan University now offers the Master's in Teacher Leadership online through a virtual and interactive learning platform that allows you to balance your education with your full-time personal schedule. As an online student, you'll receive the quality curriculum Virginia Wesleyan University is known for, plus the flexibility to learn at your pace as you complete your degree in as little as 12 months.
The online Master of Education in Teacher Leadership degree is designed for licensed teachers who are passionate about teaching and improving their students' learning experience. While focusing on effective education strategies and academic research, courses required for the program offer opportunities to participate in reflective and responsive activities by reflecting on current teaching practices. Courses are taught by full-time department faculty and highly-qualified adjuncts with career and leadership experience. They'll guide you through the curriculum with personalized attention to ensure you gain the necessary skills for career advancement upon graduation.
Aligned to the National Competencies of Teacher Leadership and the Teacher Leader Model Standards, the courses within the online M.Ed. in Teacher Leadership program provide educators the tools to become leaders in advocacy and innovation. Once you've completed the program, you'll have the academic credential and leadership expertise to become a change agent in your school district and the educational community at large.
Program Details
01/29/2024
Next Start Date
30
Total Degree Credit Hours

Program Length
Finish in as little as 12 months
$499
Cost Per Credit Hour

30
Major Credit Hours
Course Information
Core Requirements
The major is a component of the degree that a student chooses: a major requires students to take a deep dive into the complexities of knowledge within a particular area of inquiry and to understand the methods and tenets of a discipline or interdisciplinary field. A major consists of a guided program that builds from gateway or intermediate courses to at least five advanced courses.
EDUC 535 - Characteristics of and Adaptations for Exceptional Student Populations
EDUC 540 - Classroom and Behavior Management
EDUC 615 - Advanced Methods of Instruction
EDUC 620 - Research Methods in Education
EDUC 655 - Assessment for Equitable Instruction
EDUC 670 - Professional Writing in Education
Concentration Courses:
EDUC 680 - Cultural Competence and Advocacy in Schools
EDUC 681 - Professional Collaboration for Enhanced Leadership
EDUC 682 - Educational Leaders as Change Agents
EDUC 683 - Leadership in Educational Policy
Career Outcomes
Corporate Training and Development Manager

After completing the Master's in Teacher Leadership online program, you'll be equipped with the skills to take your education career outside the classroom and into the corporate world. With a position as a corporate training and development manager, you'll be responsible for implementing training and skill development programs for staff members of a company.
Instructional Designer

The online Master of Education in Teacher Leadership degree will help you earn the credential necessary to pursue opportunities in instructional design. Employed by both schools and corporations, instructional designers develop educational materials to aid in training activities and academic courses.
Why VWU Online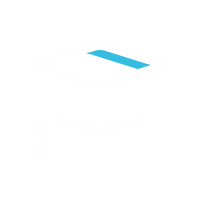 Successful Alumni
More than 90 percent of our alumni are working or in graduate school within 1 year of graduation.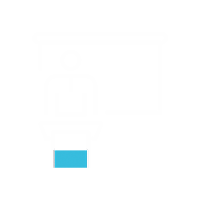 Highly Qualified Faculty
90 percent of our professors have attained the highest degree in their fields.
Military-Friendly
Virginia Wesleyan University is a Yellow Ribbon school, and we have a dedicated Veterans Service Team.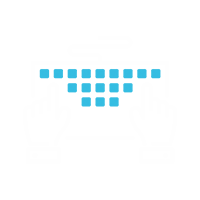 Streamlined Admission
Admission decisions are made on the basis of a review of the applicant's undergraduate transcript. No SAT, ACT, or GMAT required!
How to Apply
Admission Requirements
To be considered for admission to the online M.Ed. in Teacher Leadership program at Virginia Wesleyan University, students must:
Complete our online application.
Provide official academic transcripts from all regionally accredited colleges and universities previously attended. If more than one institution has been attended, the cumulative GPA for all coursework attempted must be 2.8 or higher. In addition, the GPA earned at the institution at which the bachelor's degree was awarded must be 2.8 or higher.
Have a bachelor's degree in the educational field.
Be a licensed teacher or have a teaching position.
Complete an application essay.
Conditional acceptance criteria:
Students can enter and take two courses without a 2.8 GPA. Students must achieve a B or higher in each course to continue in the program.
If an applicant does not have a teaching license, a full-time position teaching in a Pre-K–12 context will be required.
Financial Aid
There may be financial aid options available to you when you apply for an online program at Virginia Wesleyan University.
Dive into Digital Learning!