Master of Business Administration
Degree Overview
You don't need a business degree to pursue a Master of Business Administration. Our MBA program is designed to provide leadership skills and give you the foundation to succeed in any field, regardless of your background.
There is high demand for well-rounded leaders who can bring both business and leadership skills to the table. The MBA prepares professionals for career enhancement and personal development in the high-tech, 21st-century global marketplace. It seeks to develop leaders committed to creating sustainable, social, environmental, and economic value through effective and responsive business practices.
You'll engage with highly qualified faculty on your schedule and experience an accelerated online MBA with the rigor and personal attention you need to get the most out of your education. This program also enables you to add a concentration that aligns with your career goals. Choose from eight concentration options to customize your studies: accounting, finance, health care management, human resource management, nonprofit leadership, project management, sport leadership, or supply chain management.
Upon graduation, you'll have the communication and teamwork skills necessary to compete globally, a firm understanding of advanced business concepts, knowledge of relevant emerging business trends, and key leadership skills necessary for managerial roles.
Our MBA program is offered in a participative online learning environment. The 10-course program can be completed in as little as 12 months, and students may enroll full-time or part-time.
At Virginia Wesleyan University, discover one of the region's most affordable online MBA programs and master your future in business and leadership.
Program Details
01/29/2024
Next Start Date
30
Total Degree Credit Hours

Program Length
Finish in as little as 12 months
$499
Cost Per Credit Hour

30
Major Credit Hours
Course Information
The major is a component of the degree that a student chooses: a major requires students to take a deep dive into the complexities of knowledge within a particular area of inquiry and to understand the methods and tenets of a discipline or interdisciplinary field. A major consists of a guided program that builds from gateway or intermediate courses to at least five advanced courses.
MBE 500 - Accounting Information and Management Decisions
MBE 510 - Operations Management and Supply Chain Management
MBE 520 - Ethical Management in a Global Environment
MBE 530 - Marketing Management: Analysis, Planning, and Control
MBE 540 - Managerial Economic Analysis
MBE 550 - Managerial Finance
MBE 561 - Applied Leadership Theory
MBE 570 - Organizational Psychology and Behavior
MBE 581 - Negotiations
MBE 590 - Advanced Strategy and Policy Integration
Eight Track Options
You may choose one of the tracks below.
Accounting Concentration (choose three):
BA 771 - Advanced Industrial Accounting I
BA 772 - Advanced Industrial Accounting II
BA 785 - Special Topics and Issues
BA 789 - Corporate Financial Management
BA 796 - Advanced Public Accounting I
BA 797 - Advanced Public Accounting II
BA 798 - Advanced Public Accounting III
Finance Concentration (choose three):
BA 735 - International Trade and Finance
BA 765 - Financial Decision Making
BA 786 - Cash Management and Investments
BA 787 - Capital Budgeting and Risk Analysis
BA 788 - Mergers and Acquisitions
BA 789 - Corporate Financial Management
Health Care Management Concentration:
BA 701 - Leadership for Healthcare Professionals
BA 702 - Healthcare Management I
BA 703 - Healthcare Management II
Human Resource Concentration:
BA 775 - Human Resources Management
BA 776 - Human Resources Strategy and Planning
BA 784 - Talent Development and Performance Management
Nonprofit Leadership Concentration:
LO 532 - Strategic Planning for Nonprofit Organizations
LO 730 - Foundations of Nonprofit Leadership
LO 731 - Role of Nonprofit Organizations in Public Policy
Project Management Concentration:
BA 781 - Fundamentals of Project Management
BA 782 - Managing the Project Team
BA 794 - Project Risk Management
Sport Leadership Concentration:
LO 740 - Contemporary Issues in Sport
LO 741 - Ethical Leadership in Sport
LO 742 - Foundations of Sport Leadership
Supply Chain Management Concentration:
BA 735 - International Trade and Finance
BA 761 - Supply Chain Operations and Management
BA 762 - Supply Chain Procurement
Career Outcomes
Accounting

Proper accounting is essential to the success of any business. By pursuing the accounting concentration with your MBA from VWU, you'll graduate with the skills to prepare financial statements, perform audits, and carry out other necessary accounting tasks.

Business Operations

Most companies need smart, skilled people to manage the organization's operational needs, like working with vendors or making supply chain decisions. With the variety of skills you learn from VWU, you'll have what it takes to step into an operational leadership role.

Finance

Managing a business's money is a complex, exacting job, but with your VWU degree, you are prepared to meet the challenge. Take charge of the organization's finances and manage its financial strategy with the skills you learn from your MBA.

Public Relations

The information age is evolving at an astonishing pace. VWU's MBA can prepare you to develop and execute content management strategies that will stand out and attract target audiences in an information-saturated world.
Health Services Management

Hospitals increasingly rely on people with top-notch business skills to ensure they stay in the black so that they can provide quality patient care for as many people as possible. The advanced management skills VWU's MBA program teaches can help you thrive in this vital industry.

Human Resource Management

HR professionals work closely with company leadership to directly impact the employee experience. With advanced communication, conflict resolution, and negotiation skills gained from VWU's MBA program, you'll be poised to become a leader in human resource management.

Entrepreneurship

If the idea of working for yourself and carving out your niche in the fast-paced business world appeals to you, you might be an entrepreneur in the making. Use the skills you learn from VWU to kick-start a business venture and propel it to success.

Sport Leadership

With the business expertise you'll gain from VWU's MBA combined with an optional concentration in sport leadership, you can make meaningful contributions to the exciting world of sports. As a leader in sport management, you'll work with a variety of professionals to help grow the sports and recreation industry.
Why VWU Online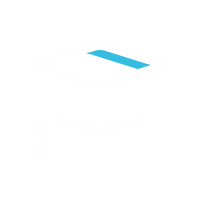 Successful Alumni
More than 90 percent of our alumni are working or in graduate school within 1 year of graduation.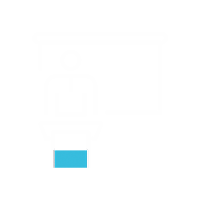 Highly Qualified Faculty
90 percent of our professors have attained the highest degree in their fields.
Military-Friendly
Virginia Wesleyan University is a Yellow Ribbon school, and we have a dedicated Veterans Service Team.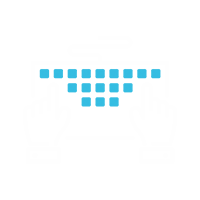 Streamlined Admission
Admission decisions are made on the basis of a review of the applicant's undergraduate transcript. No SAT, ACT, or GMAT required!
How to Apply
Admission Requirements
To be considered for admission to the MBA program at Virginia Wesleyan University, students must:
Complete our online application.
Provide official academic transcripts from all regionally accredited colleges and universities previously attended. If more than one institution has been attended, the cumulative GPA for all coursework attempted must be 2.7 or higher. In addition, the GPA earned at the institution at which the bachelor's degree was awarded must be 2.7 or higher.
Have completed Statistics, Financial Accounting, and Microeconomics or Macroeconomics. (Individuals missing one or more prerequisite are encouraged to speak with an enrollment counselor to explore their options for enrollment.)
Financial Aid
There may be financial aid options available to you when you apply for an online program at Virginia Wesleyan University.
Dive into Digital Learning!