Master of Arts in Human Services
Degree Overview
According to the U.S. Bureau of Labor Statistics, community and social service occupations are projected to grow 10% from 2021 to 2031, much faster than most sectors.
If you're a human services professional seeking to make yourself more marketable in an expanding field, the online Master of Arts in Human Services from Virginia Wesleyan University offers the professional and academic development you need to take the next step in your career, whether in your current organization or anywhere else.
Targeted to working adults, the program is designed to help you enhance your human services knowledge base to further your career in social services and community resource and policy programs.
The curriculum furthers professionals in social services, health-related, public safety, and administrative positions by broadening the definition of human services to exploring its administration. In the final two courses, you will propose and implement a capstone project that integrates your learning and career interests into your own community.
The program culminates in a practicum that allows you to observe and practice discipline-specific methods in the human service field of your choice.
You can expect focused attention in an experiential learning environment with instructors who are either professionals in the field or have both M.S.W. and Ph.D. degrees.
When you complete the program, you will be able to:
Demonstrate knowledge of human systems, group dynamics, organizational structure of communities, and how these interactions affect human problems.
Articulate the need for culturally competent human service practice in all areas of professional practice.
Successfully navigate the myriad human services systems.
Successfully integrate knowledge and skills and develop critical thinking skills.
As an online student, you'll receive the quality curriculum Virginia Wesleyan University is known for, plus the flexibility to learn at your pace (you can even take courses out of sequence) as you complete your degree in two years or less.
Program Details
01/29/2024
Next Start Date
31
Total Degree Credit Hours

Program Length
2 years or less
$499
Cost Per Credit Hour

31
Major Credit Hours
Course Information
The online Master of Arts in Human Services program requires the completion of 11 courses at three credit hours each.
HS 510 - Introduction to Human Services
HS 612 - Physiology of Addiction and Psychoactive Substances
HS 615 - Diversity and Multiculturalism in the Human Services
HS 617 - Substance Use Disorders and Treatment Modalities
HS 620 - Death, Dying, Grief and the Human Services
HS 622 - Understanding Human Growth and Development
HS 625 - Human Services Administration
HS 627 - Human Services with Groups and Communities
HS 630 - Practicum Preparation
HS 632 - Mental Health and Emergency Response System
HS 635 - Practicum
Career Outcomes
Crisis Intervention Specialist

Implement therapeutic treatment using approved methods of planning, counseling, case management, and crisis intervention to assist clients in overcoming substance abuse disorders and other problems.
Community Service Manager

Meet with community members and funding providers to discuss their programs, coordinate and supervise programs and organizations that support public well-being, and direct workers who provide these services.
Why VWU Online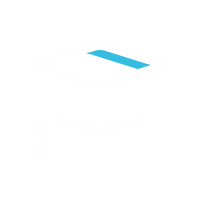 Successful Alumni
More than 90 percent of our alumni are working or in graduate school within 1 year of graduation.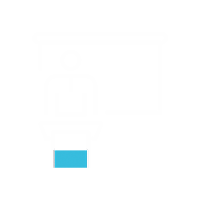 Highly Qualified Faculty
90 percent of our professors have attained the highest degree in their fields.
Military-Friendly
Virginia Wesleyan University is a Yellow Ribbon school, and we have a dedicated Veterans Service Team.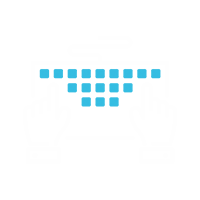 Streamlined Admission
Admission decisions are made on the basis of a review of the applicant's undergraduate transcript. No SAT, ACT, or GMAT required!
How to Apply
Admission Requirements
To be considered for admission to the online Master of Arts in Human Services program at Virginia Wesleyan University, students must:
Complete our online application.
Provide official academic transcripts from all regionally accredited colleges and universities previously attended. If more than one institution has been attended, the cumulative GPA for all coursework attempted must be 2.7 or higher. In addition, the GPA earned at the institution where the bachelor's degree was awarded must be 2.7 or higher.
Have a bachelor's degree (or one anticipated before starting the program).
Financial Aid
There may be financial aid options available to you when you apply for an online program at Virginia Wesleyan University.
Dive into Digital Learning!