Master of Arts in Arts Leadership and Nonprofit Management
Degree Overview
The MA in Arts Leadership and Nonprofit Management is a 30 credit degree program available in an online asynchronous format that is designed to prepare students for engaging careers in arts and nonprofit administration by giving them an understanding of the foundational principles of leadership and management while applying that theory in practical situations with leading arts and nonprofit organizations. The program is well-suited for students who are already employed in the nonprofit arts organizations and students who aspire to professional careers in arts administration. The program will help students expand their skills and understanding of ethical, effective, and dynamic leadership and the application of those skills in professional arts organizations.
Students will develop a deep understanding of the core functions of arts leadership as it affects audience/artist engagement, curation, operations, and governance. Students will observe through research and hands-on experiences,  first-hand how those core functions guide the work of arts organizations. Students will analyze trends in the arts and their effect on non-profit organizations, preparing them to be leaders in the arts as they work to develop sustainable and meaningful cultural experiences for audiences.
Program Details
01/29/2024
Next Start Date
30
Total Degree Credit Hours

Program Length
As little as 1 year
$499
Cost Per Credit Hour

Course Information
The Master of Arts Leadership and Nonprofit Management combines core courses in each of the highest impact areas of nonprofit organizations: governance, audience/artist engagement, donor development, operations, and venue management. Students will also be able to add electives in business administration and educational leadership to add valuable experience and specializations.
Each student will also plan a practicum where they will be able to develop practical experience in nonprofit organizations that are significant to them. If already employed by a nonprofit, students can engage in a specific project with the nonprofit for their practicum experience.
Core Courses (18 credits)
ALNM 510: Leadership and Governance in the Arts
ALNM 520: Nonprofit Organizations and Management
ALNM 530: Fundraising and Donor Management
ALNM 540: Contemporary Issues in Audience Development
ALNM 550: Human Resources and Venue Management
ALNM 660: Nonprofit Management Practicum
Elective Courses (Choose four courses, 12 credits)
MBE 500: Accounting Information and Management Decisions
MBE 520: Ethical Management in a Global Environment
MBE 530: Marketing Management
MBE 561: Applied Leadership Theory
MBE 570: Organizational Psychology and Behavior
MBE 581: Negotiations
EDUC 681: Professional Collaborations for Advanced Leadership
EDUC 682: Educational Leaders as Change Agents
Career Outcomes
Arts Administrator

This includes roles such as gallery directors, museum curators, and theater managers, CEO's, and directors of operations.. Arts administrators are responsible for the day-to-day operations of cultural institutions, including budgeting, fundraising, program development, and staff management.

Fundraising and Development Director

These professionals are responsible for securing funding for arts organizations. They plan and execute fundraising campaigns, seek grants, and cultivate donor relationships to support the organization's activities

Event Coordinator

Event coordinators plan and execute arts-related events, such as art exhibitions, music festivals, or theater performances. They handle logistics, marketing, and coordination to ensure successful events.

Grant Writer

Grant writers specialize in seeking and writing grant proposals for nonprofit organizations. They play a critical role in securing funding from foundations, government agencies, and other grant-giving entities.
Nonprofit Manager

Nonprofit managers oversee the administration, fundraising, and strategic planning for nonprofit organizations. They may work for theaters, orchestras, museums, or other arts-related nonprofits.

Marketing and Public Relations Manager

Marketing and PR managers are responsible for creating and implementing marketing strategies, managing social media, and coordinating public relations efforts.

Education Program Manager

Education program managers design and oversee education outreach programs, which can include workshops, classes, and outreach to schools and communities.

Arts Consultant

Arts consultants provide specialized advice and services to arts organizations on topics like strategic planning, audience development, or governance.
Why VWU Online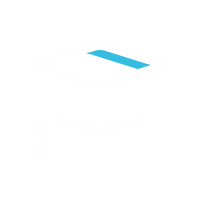 Successful Alumni
More than 90 percent of our alumni are working or in graduate school within 1 year of graduation.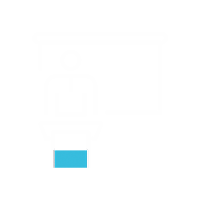 Highly Qualified Faculty
90 percent of our professors have attained the highest degree in their fields.
Military-Friendly
Virginia Wesleyan University is a Yellow Ribbon school, and we have a dedicated Veterans Service Team.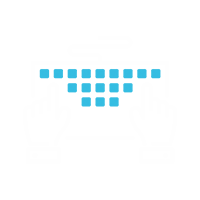 Streamlined Admission
Admission decisions are made on the basis of a review of the applicant's undergraduate transcript. No SAT, ACT, or GMAT required!
How to Apply
Admission Requirements
To be considered for admission to the online Master of Arts in Human Services program at Virginia Wesleyan University, students must:
Complete our online application.
Provide official academic transcripts from all regionally accredited colleges and universities previously attended. If more than one institution has been attended, the cumulative GPA for all coursework attempted must be 2.7 or higher. In addition, the GPA earned at the institution where the bachelor's degree was awarded must be 2.7 or higher.
Have a bachelor's degree (or one anticipated before starting the program).
Financial Aid
There may be financial aid options available to you when you apply for an online program at Virginia Wesleyan University.
Dive into Digital Learning!